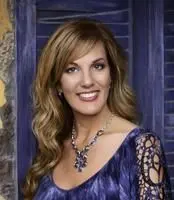 I received my B.S. from Oklahoma State University in 1990. My degree was in Family Relations and Child Development. In 1995, I earned a M.S. in Counseling from California State University, Bakersfield. I was then awarded my Ph.D. in Clinical Psychology in 2004 from the California School of Professional Psychology. My doctoral work emphasized children and families; specifically, the parent/child attachment relationship.

I have been licensed as a Marriage and Family Therapist (MFT34634) since January 1998. I am a Registered Play Therapist and Play Therapist Supervisor, which means I have extensive education, training, and experience in incorporating play therapy techniques into my sessions. I am a member of the California Association of Marriage and Family Therapists (CAMFT) and was the Kern County Chapter Vice President from 2008-2010.

In addition to providing therapeutic services, I have extensive training and experience in conducting psychological evaluations and bonding assessments. I have been a featured speaker at numerous local conferences and have almost 10 years of experience teaching undergraduate and graduate level college courses in counseling and psychology. I continually hone my therapeutic skills by attending advanced training and workshops in a variety of areas such as couples counseling, family law, and play therapy.

Feel free to review my Curriculum Vitae.

On a personal note, I am an OC native, and after attending college in Oklahoma, I have been living in Bakersfield since 1991. My husband, Jason, and I have been married for 32 years. Family is our #1 focus. We enjoy spending as much time as we can with our 2 adult sons, sweet daughter in law, and 2 adorable grandsons. My other "baby" is Chantz, who is my 4 -legged rescue therapy dog.