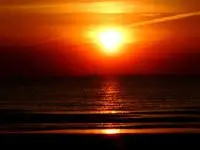 Rates
A 55 minute individual or family therapy session is $200. Sessions are offered in person or online, if preferred.
Court ordered / Legal matters are $220 per hour. Sessions are offered in person or online, if preferred.
Brief consults via telephone, email communication, and written reports are billed at the same hourly rate- but prorated accordingly.
Please be advised that my court retainer fee, which is $900 per half day, $1600 per full day, is due 2 weeks prior to the court date. The retainer is refunded at 100% if my presence is cancelled with 72 hours notice, and 50% of the retainer amount is refunded if my presence is canceleld with 24- 72 hours notice. There is NO refund, or partial refund, with less than 24 hours notice of cancellation regardless of the reason for the cancellation. Please plan accordingly if you plan to subpoena me.

Insurance
I do not do any insurance billing. My clients pay for their services directly at the time of service. This enables me to provide quality services in the manner that we decide is the most appropriate and without the client having to be "diagnosed" with a mental health disorder. As requested by my clients, I will provide a superbill that can be submitted to the insurance company for reimbursement. If you are interested in obtaining fee reimbursement, please check your mental health coverage prior to beginning treatment. Ask about your benefits if you opt to see an out of network provider such as myself.

Reduced Fee
I do not currently offer any reduced fee or sliding scale services. However, the two clinicians who work with me charge a lower hourly rate than I do. Please feel free to contact either of them directly- Kendall Wood (858-6348) or Genevieve Martinez (717-6123).
Payment
I accept cash, checks, credit cards, Venmo, Zelle, Apple Pay, and PayPal. Payment is expected prior to or at time of service. Court evaluations generally require a retainer paid 2 weeks in advance.
Cancellation Policy
If you do not show up for your scheduled therapy appointment, you will be required to pay the FULL COST of the session. You will be billed $75 if you cancel after 8 am on the day of a scheduled appointment. If you need to cancel or reschedule an appointment, please call or text (661) 809-8554 . Thank you for providing as much notice as possible.
Schedule Online
Request a therapy appointment online .
Contact
Questions? Please contact me for further information.