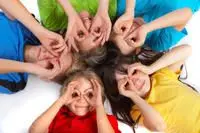 Family Matters Counseling & Assessment Services is located in the heart of Bakersfield, California. I provide quality therapeutic services to children of all ages, teens, adults, couples, and families. I employ one licensed therapist and two associates who also see a wide range of clients.
As a Registered Play Therapist, I incorporate therapeutic games, art, and other activities into my therapy sessions (even with adults!) Children, in particular, are able to express themself best through play.
I teach Cooperative Parenting and Divorce groups that are approved by the Kern County Superior Court. I also provide co-parenting counseling and mediation, reunification therapy, and visitation recommendations/parenting plans as requested by the Court
I am expanding my services to also include life/wellness coaching. This service is offered via telephone so we can "meet" regardless of our geographical locations.
Some of the areas of treatment I specialize include: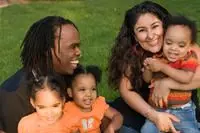 Depression and Anxiety
Self- Esteem Issues
Stress Management
Anger Management
Adjustment Issues
Grief Counseling
Physical, Emotional, and Sexual Abuse
Posttraumatic Stress Disorder
Unresolved Issues of Childhood
Parent/Child Relationships
Couples Counseling
Co-Parenting and Mediation for Families of Divorce
Therapeutic Supervision
Issues Related to Attachment and/or Intimacy
Parenting Support (from Pregnancy on)
Postpartum Depression
Developmental Disabilities
Addiction and Recovery
Communication Problems
Sexual Issues
Conflict Resolution
Work and Career issues
Life Coaching (e.g. Goal Setting)
As you can see, I work with a wide range of emotional, behavioral, and situational issues. In a comfortable and supportive atmosphere, I offer a highly personalized approach tailored to each of my clients individual needs to help attain the personal growth and satisfaction they are striving for and deserve.